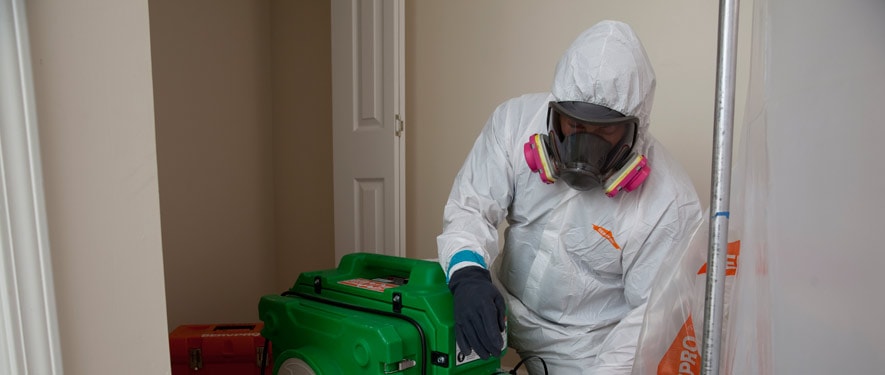 Biohazard and Sewage Emergency Tips
What you can do until help arrives
Water Tips  |  Fire Tips   |  Biohazard Tips   |  Mold Tips
In a biohazard scheme the two most common that can affect your property or businesses are sewer and flood water emergencies. Available 24 hours, 7 days a week SERVPRO of Carson/West Carson have well-skilled technicians to properly clean up and dispose of any contamination that can be unhealthy or unsafe to any surrounding.
With any biohazard cleanup, the main goal to keep in mind is one's safety. Here are a few tips before the biohazard clean up team arrives to reduce exposure and quicken the restoration process.
Steer clear of any contact with any contaminated items.
Quarantine the affected area and stay away from the incident.
Clear away and separate any affected garments such as shoes after leaving the area. Place in a plastic bag or sealed container and dispatch near the affected event area.
If a contaminated liquid has been touched, urgently wash the affected areas.
Here at SERVPRO of Carson/West Carson, we are pledged to perform services in biohazard/sewage clean up with skill, honesty, and integrity in order to provide the consumer with the highest degree of professionalism possible.
Need Biohazard Cleanup? Call Us Today – (310) 637-7701
After any biohazard or sewage contamination in your home or business, your primary focus should be safety:
Is it safe to stay in the house?
Exposure to biological and chemical contaminants can pose serious health consequences.
Flood water can contain sewage, pesticides, and other contaminants.
Only do activities that are safe for you to perform.
What to Do After a Contamination
Stay out of affected areas.
Call emergency service personnel if the situation is life-threatening.
Treat all bodily fluids as if they are contaminated.
Turn off the HVAC system if there is sewage damage.
What Not to Do After a Contamination
Don't leave wet fabrics in place. Hang furs and leather goods.
Don't leave books, magazines, or other colored items on wet carpet or floors.
Don't use your household vacuum to remove water.
Don't use television or other household appliances.
Don't turn on ceiling fixtures if ceiling is wet, and keep out of rooms where ceilings are sagging.
24 Hour Emergency Service
Biohazards like flood water or sewer backups should be considered an emergency and dealt with as quickly as possible. SERVPRO of Carson / West Carson has water damage restoration specialists and has specific training and expertise to safely remediate biohazard contaminants.
SERVPRO of Carson / West Carson proudly serves Carson, West Carson, Dominguez, and surrounding areas.